Got the Booth Renter Blues?
We get it.
Finding the right salon environment can sometimes be difficult. Flexibility and independence look really attractive; however, what often goes overlooked are the tradeoffs associated with going solo. Tax time, stocking your own product, and lack of business support and team collaboration can outweigh those benefits for some.
Could you use a little support and more work/life balance?
What if we told you that we could provide the flexibility of booth renting starting with a three week training that fast tracks you to our salon floor? We would love to chat with you about the opportunities at Ihloff Salon!
BENEFITS OF A TEAM ENVIRONMENT AT IHLOFF SALON – no risk involved!
Instant clientele from the Ihloff brand
Employment taxes handled for you
An amazing guest care team to manage guest care and challenges for you
No upfront startup costs. We've got you covered!
Marketing for your business
Team support and business coaching
Price increases managed for you
Fully stocked inventory
Worry-free and cost-free State Board license renewal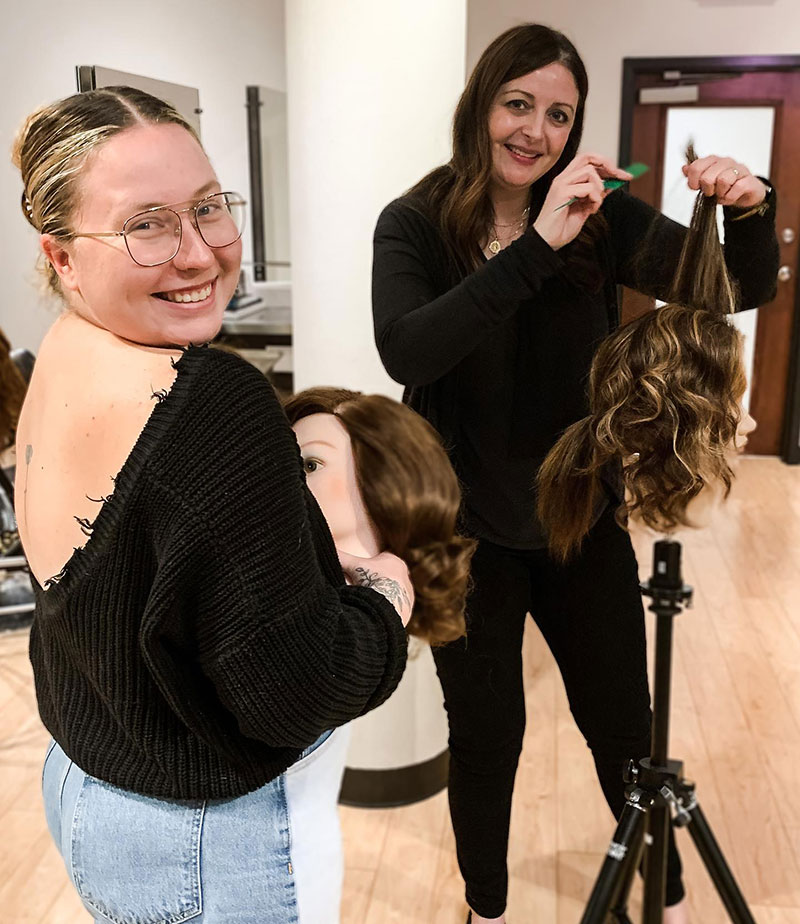 WE HAVE A COMMITMENT TO:
Building and celebrating a diverse team of talented professionals
Supporting new stylists and spa professionals with guaranteed wages
Continued growth through regular in-salon continued education
Investing financially in our employees' futures with 401(k)
Caring for the wellbeing of our employees through access to affordable health insurance, free access to mental health resources, and discounted gym memberships
Supporting sustainable practices within the business and through regular charitable giving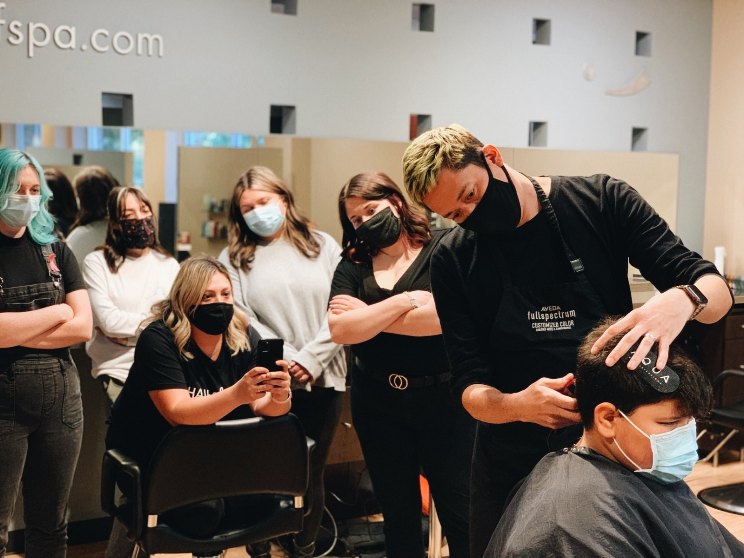 Stylists in our salons have creative and educational opportunities at a local and national level including:
Tulsa Girls Art School Gala |  Intercoiffure Nouveau Creative Contest  |  Aveda Purefessional + Neill Educator Path