RETURN TO BLOG HOME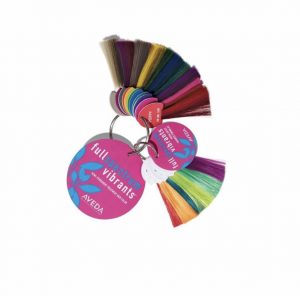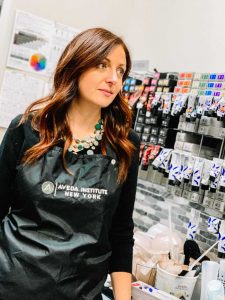 We are so excited about Aveda's new Vibrants line and asked Nic, our New Talent Educator and Neill Color Educator, to tell you all about it!
DARE TO BE VIBRANT!
Aveda's newest hair color innovation is here! Full Spectrum Vibrants Semi-Permanent Treatment Hair Color arrived at our locations last week and your Ihloff Stylists were among the first in the Aveda network to receive the most updated education on this exciting new color line!
Aveda Vibrants consists of 11 semi-permanent shades whose nature inspired names are as beautiful as the color itself- Azalea, Raspberry, Poppy, Tangerine, Daffodil, Emerald, Lagoon, Cobalt, Iris, Charcoal and Clear. These shades can be fully customized to create deep jewel tones, light pastels and everything in between. Yours and your Stylist's collective imaginations and creativity combined with their incredible skills will achieve a gorgeous result you will love!
Aveda Vibrants enjoys the same high-quality ingredients that are present in all Aveda hair color. With its signature blend of protective plant oils, Aveda Vibrants can help improve the condition of the hair and add shine. It's 95% naturally derived and certified organic ylang ylang, petitgrain and ginger bring a bright, spicy floral aroma!
While the name "Vibrants" might imply bold fashion colors, it is just one of many ways that it can be used. Shades such as Iris, Cobalt or Poppy can be applied over dark natural or previous colored hair to achieve a subtle tonal reflection of violet, blue or red. Daffodil, a yellow, can be used on dark hair to achieve high shine! Copper and red hair can be enhanced with Tangerine, an orange, to prevent it from looking dull over time. Or, hair can be lightened to create even more intense results! Everyone can dare to be Vibrant!